This year has been a "weather-y" one, with cane smoke and "fallout" affecting more than those in nearby, surrounding areas.
View the actual burn permit here: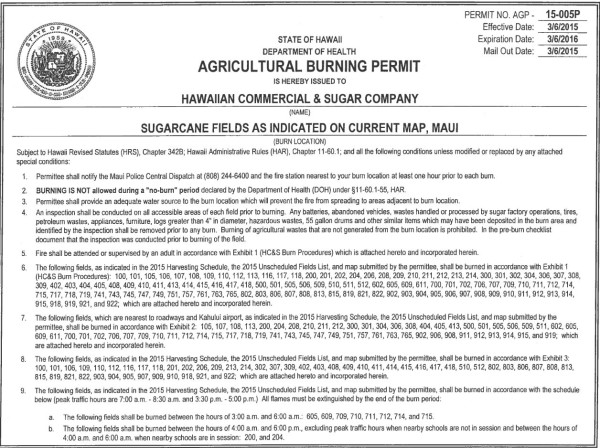 Can the health of our keiki and our kūpuna stand another year of mass burning?
Report cane smoke & dust using our Clean Air for Keiki App and STOP the airborne poisoning of our island residents.